Gold Forecast for 2021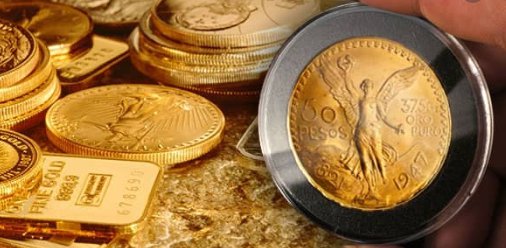 In his masterpiece "Thus Spoke Zarathustra", German existentialist philosopher Friedrich Nietzsche seeks an answer to a very interesting and still current question: where does the value of gold come from?
Zarathustra's answer is fascinating. Nietzsche's fictional character says: "Because it is uncommon, and unprofiting, and beaming, and soft in lustre; it always bestoweth itself. Only as image of the highest virtue came gold to the highest value."
Gold Forecast 2021
To the attentive reader, these few lines can tell a lot about gold, an element practically indestructible and corrodible only by the aqua regia, (a mixture of nitric acid and hydrochloric acid), cyanide ion and mercury.
Man has been able to manufacture gold products for millennia, thanks to its relatively low melting point, at just over 1,000 degrees Celsius, or about 1,950 degrees Fahrenheit. However, it is not only its use in jewellery or in the industrial sector that has gained the precious metal its current status.
As Nietzsche reminds us, it is certainly not the most useful element in nature, but "it always bestoweth itself".
Its value is intrinsic and unlike paper money, bullion cannot be printed by central banks.
Which brings us to a very current topic. The economic crisis triggered by the coronavirus pandemic has stretched the balance sheets of central banks to extreme levels.
Central bankers have tried by any means possible to soften the blow to the global economy caused by the pandemic and the prolonged lockdowns.
Once again gold has emerged as the safe haven par excellence.
2020 has seen the price of bullion surge, thanks to burgeoning demand for gold Exchange Traded Funds (ETFs) and a big boost from the wider investment sector.
ETF GOLD Demand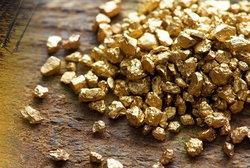 Demand for gold ETFs rose to an all-time high in 2020, according to the World Gold Council. The overall holding of gold ETFs in December stood at around 3,750 tons, almost a thousand of which were added in the first eight months of the year. The rally resulting from the increasing appetite for gold ETFs - and more generally from the higher demand for gold in the financial world- has more than offset the slowdown in jewellery and industrial demand, driving the price to record levels.
With just a few days to go to the new year, gold is on track to achieve a 20% price growth in 2020.
Many must indeed agree with Nietzsche's description of the precious metal, as expressed in Zarathustra's words: "as image of the highest virtue came gold to the highest value."
From a technical point of view, gold's previous all-time high, of around $1,920 an ounce, dated back to 2011. But this was smashed by a new high reached in August this year, when bullion jumped above the psychological threshold of $2,000 for the first time, to hit a new record at $ 2,075.
In November, news of an effective vaccine against Covid-19 eased some of the concerns about the economic crisis and led to a 10-15% decline for the gold price.
In the final weeks of the year though, additional stimulus by central banks and renewed worries on the back of reports of a new, more contagious strain of Covid-19 found in the UK lifted the price of bullion once again.
As the year turns to an end it's clear that 2020 offered a stark reminder that any financial shocks, any loss of confidence in currencies and in the central banks themselves will spark a new gold rush.