Analysis about the ECB Monetary Molicies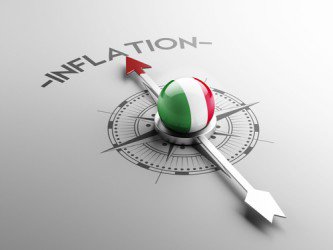 European Economics Analyst ECB — Analysis released by Goldman Sachs researchers. (Radde/Stehn)
In this report the economist of Goldman Sachs analyze expectations for the next moves of the ECB (Europea Central Bank).
ECB monetary Policies and Inflation
As markets remain focused on monetary tightening across advanced economies, we take stock of the ECB outlook and update our views on the timing of lift-off. Although Euro area inflation has continued to surprise on the upside, we continue to view most of this surge as temporary and expect inflation to drop below target in 2022.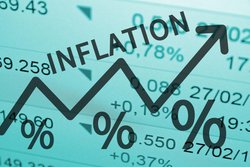 That said, we see scope for somewhat stronger inflation beyond 2022 and have raised our core inflation projections for end-2024 to 1.7%. We therefore now expect the ECB's lift-off criteria to be met in 2024 and pull forward our forecast for the first 10bp Deposit Rate hike to 2024Q3 (from 2025), followed by a 20bp hike in each 2024Q4 and 2025Q1 and a 25bp hike in 2025Q3.
We then expect the Governing Council to maintain a 50bp pace (two hikes per year) thereafter until reaching 1.25% in 2027. Compared to market pricing, we thus look for a significantly later but steeper policy exit. n To stress-test our new baseline forecast, we assess the probability of an earlier hike using both external forecasts and model simulations.
We find that the ECB's lift-off conditions are very unlikely to be met in 2022 (5% - 20%), while a 2023 hike could be feasible - although not likely – if wage growth picked up significantly faster than we anticipate. By contrast, our simulations suggest that the probability of a first hike rises steeply in 2024.
When will the ECB hike the interest rates?
Although a 2022 hike is highly unlikely according to our analysis, market participants are pricing a likelihood that ECB officials will renege on the current forward guidance and hike while continuing with QE even though the current inflation conditions for lift-off have not been met. We believe markets are wrong to do so, as we are deeply sceptical that the Governing Council would want to invert the exit sequencing in this way for institutional, economic and legal reasons. We therefore expect the Governing Council to stick to the envisaged exit sequencing. We anticipate that the PEPP will be concluded in March 2022, followed by a temporary 'APP bridge' which effectively rules out rate hikes until end-2022, before purchases drop back to the EUR 20bn underlying APP pace, ending in 2023 Q4