Fed: Countdown for a new rate hike?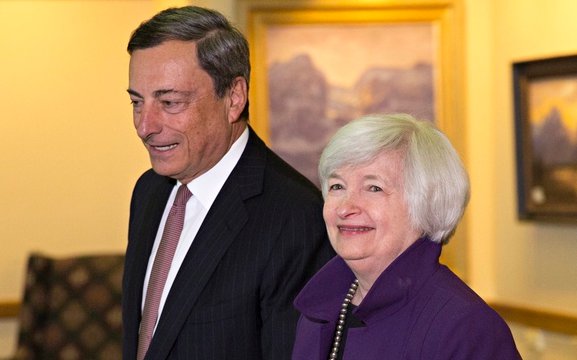 Mario Draghi announced in the usual monthly press conference that the European Central Bank will continue with the quantitative easing for at least other nine months, until the end of 2017. He also said that the ECB will cut bond purchases from €80bn to 60bn per month.
The President of the Bundesbank, Jens Weidmann, opposed to this decision, bringing Mario Draghi not to say that the move was taken unanimously.
The dovish decisions taken by the ECB reinforced bets on the euro/dollar parity, with the rate between the two currency which concluded the trading session on Friday at 1.0557, just 50 pips above the 20-month low reached Sunday evening, after the Italian referendum was rejected and Prime Minister Matteo Renzi resigned.
We are now entering on a crucial week, with Janet Yellen expected by a large majority of traders - around 95% according to the CME Fed-tool -  to increase the US rates already in this meeting (14th of December).
The predicted movement of the Fed and the European Central Bank's latest policy decision are adding pressures on the EUR/USD pair, reinforcing calls for the parity. Some doubts will probably remain, also because the political agenda heralded in the last few weeks by Donald Trump, could easily lead in to a raise the US deficit.  And expectations of a higher deficit should usually mean a weaker currency. A completely different scenario from the one we saw so far, with the dollar index still above 100.