Economic Calendar for the last week of January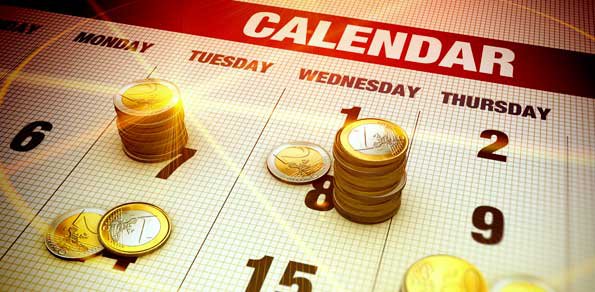 The week just ended was particular rich of appointments for the financial markets, with the speeches of Theresa May, Janet Yellen, Mario Draghi and Donald Trump.
The one just began will still have an interesting macroeconomic calendar, including a new speech of Mario Draghi in Turin (Monday), where he will receive the Cavour Prize but also the decision of the Supreme Court on the Brexit (although Theresa May has already guaranteed a parliamentary vote on theme, helping the pound to recover on the Forex Market).
This week is expected to take a decision the Italian "Consulta" about the new electoral law: this could change the future scenario for the Italian Government, pushing them to an early vote or waiting for the natural end of the 4 parliamentary years, fixed in early 2018.
Monday will also be announced the European consumer confidence, while Mac Donald's will publish its quarterly results. Tuesday will be the turn of the French, German and European data of the manufacturing and services PMI. Wednesday will be released the German IFO on the current condition, the expectations and the business climate in Germany.
Thursday morning the ONS will announce the British GDP figures for the fourth quarter of 2016 (should we expect some signs of a slowdown after the vote of Brexit?). On the same day many quarterly result will be announced in the United States, including Alphabet, Ford, Invesco, Microsoft and Amazon.
On Friday, the Chinese markets will be closed to celebrate the New Year and the US will announce its GDP, which could be important trying to predict the next Fed's decisions.