Economic Calendar of the week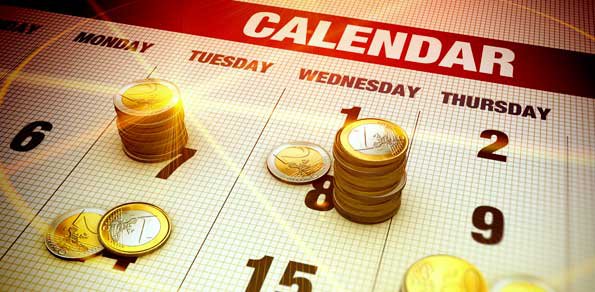 The economic calendar of this week is expected to be relatively quiet, with many traders still on holiday.
On Monday almost all the markets will be closed and also on Tuesday many stock markets will still celebrate a late boxing day (including UK, Ireland, Canada, New Zealand, Hong Kong and Australia).
On Tuesday afternoon (4 p.m.) we could expect the first important macroeconomical data, with the CB consumer confidence, forecasted at 108.5, while a few hours later at 00:50 the Japanese industrial production and retail sales will be announced.
Wednesday afternoon the focus will be on the pending home sales, will Thursday morning it will be interesting to see the results of the Italian 10-year BTP auction, the first after Renzi resigned and Gentiloni became Prime Minister. At 5 p.m., still on Thursday, the US crude oil inventories will be released.
On Friday many markets will close earier, due to the new year celebrations (including UK and Germany, while Ireland will be closed all day). At 9:00 a.m. will be released the Spanish CPI, forecasted at 0.9%, while in the afternoon will be announced the Chicago PMI.