Gold and Silver Analysis - Kinesis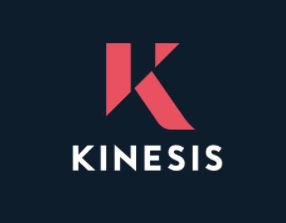 Kinesis Gold Analysis 
The gold price has started the new week in green, gaining around ten dollars and recovering above $1,810.
Overall volatility remains moderate on gold, with the price continuing its slow dance around the $1,800 mark. It is true that bullion is still in a consolidation phase, within the lateral channel between $1,790 and $1,820, but the momentum seems to improve and a clear surpass of $1,820 could generate new rallies.Indeed, in the last few hours a modest decline of the US Dollar was enough for gold to recover more than 0.5%.
Despite this little correction, the greenback remains strong, with the Dollar index above 92.7, less than 0.5% below its 3-month-high.
Investors eyes' are now focusing on the Federal Open Market Committee (FOMC) meeting, in the calendar this week as they are awaiting to discover something more about the timing and the modality of stimulus tapering. Any dovish news coming from Jerome Powell and his team would be seen as positive for bullion price.
Kinesis Silver Analysis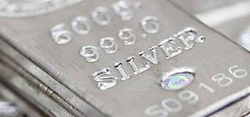 Silver is coming from three week in a row in red, for the first time since last February. The total loss of this bearish phase is just above 5%, with a decline from $26,5 (closing of the 2nd of July 2021) to the $25,23 seen last Friday.
The new week has started with the price recovering almost 1% and jumping to $25,45.
From a technical point of view, the short-term picture worsened significantly in the last  ten days, as the price has fallen below the support zone of $26. In the last two trading sessions we have seen silver regaining momentum, as the price is trying to rebound. The scenario will continue to improve if prices could surpass the first resistance zone placed at 25,55/25,6, but we will have a strong positive signal only with a return above the former support – now resistance – placed at $26. A clear surpass of this zone would put back silver in the range $26 – 26,5 seen in the central part of July.
Differently from this, the medium-long term scenario, also from a fundamental point of view, appears much more interesting, with growing demand for the precious metal coming from many sectors, including electric cars and photovoltaic.
Analysis prepared by Carlo Alberto De Casa,

Kinesis Money Market Analyst
Carlo Alberto De Casa is Market Analyst for Kinesis. 
He also writes as a technical analyst for the Italian newspaper La Stampa.
Carlo Alberto provides regular commentary for UK outlets including the BBC, Telegraph, the Independent, Bloomberg & Reuters. He is also a commentator for CNBC Italy. He worked for Bloomberg as their Equity Research Fundamental Analyst before joining brokerage ActivTrades in 2011 to specialize in currency markets and commodities. In 2014 he published a 250-pages book on gold and the gold market, followed in 2018 by a new updated edition. 
About Kinesis
Kinesis is a global monetary system, based 1:1 on allocated physical gold and silver. Through digitalising physical gold and silver, Kinesis is introducing a new era of precious metals

Kinesis set out to bring back a stable, debt-free store of value to the global monetary system. A global fintech company specialising in payments technology, Kinesis has combined the timeless value of physical gold and silver with the latest technological advancements. Creating a digital currency with the everyday utility of a fiat currency; the borderless value and efficiency of a cryptocurrency, and none of the inherent volatility. Kinesis currencies enable allocated gold and silver bullion to be instantly purchased, traded, spent and sent anywhere in the world, bringing real-world access, value, and utility to physical precious metals. Kinesis operates our global platform from our offices in Australia, London and Liechtenstein, with vaulting facilities across all major trading hubs: Brisbane, Dubai, Hong Kong, Liechtenstein, London, New York, Singapore, Sydney and Zurich. 

Disclaimer - This report is not an offer of or solicitation for a transaction in any financial instrument. No representation or warranty is given as to the accuracy or completeness of this information. Any material provided does not have regard to the specific investment objective and financial situation of any person who may receive it. Past performance is not a reliable indicator of future performance.