How is Italy reacting to banking and political crisis?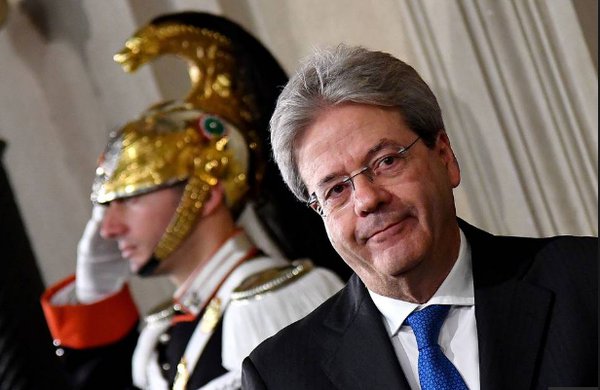 The Italian FTSE MIB was expecting suffering a strong impact after the Country rejected the Constitutional referendum on the 4th of December. The situation so far, was completely different, with the Italian index that jumped above 18,000 points, after a very negative 2016. This was surely mainly related to the expectation that the market had in the ECB's meeting of last week, and partially also linked to the OPEC deal, with companies as ENI and SAIPEM that rallied after the oil agreement was reached).
Probably, also the quick decision of Matteo Renzi, which resigned just minutes after the results were announced, and the decision of Mattarella not to call an early election, helped the market.
In this scenario, the Italian index rallied from a low of 16,160 (reached the 28th of November), to a peak of 18,400 on the 8th of December, before closing at 18,300 on Friday.
This week the markets will be called to judge the new Prime Minister Paolo Gentiloni and the Italian banking situation, still very uncertain, after the ECB denied other time to Monte dei Paschi di Siena on Friday.