Inflation Forecast
Euro Area Inflation Monitor — December 2021
The inflation rate remains one of the key points in macroeconomic analysis. Goldman Sachs analyst focures their last report on monitoring inflation in the Eurozone. How long can the European Central Bank keep the current dovish monetary policy?
The analysis starts with the inflation trends, moving to the key inflation drivers and to inflations expectations.
Inflation Trends
Inflation Trends: the summary indicators used by Goldman Sachs of underlying inflation increased by 13bp in November to 1.63%yoy from its October value of 1.50%, while core inflation saw a sharp rise by 56bp to 2.61%yoy. Both our "supercore" measure of underlying inflation and "persistence weighted" measure increased in November. All of our statistical measures continued to increase and most remain above their pre-covid level. n Component-Level Trends: The rise in inflation in November continues to reflect broad-based increases, though service price inflation was particularly strong in November. Package holidays saw an improvement and edged closer to their pre-covid trend. Housing saw further upward pressure, while transportation also increased sharply on the back of high energy prices.
Key Inflation Drivers
Key Inflation Drivers: The input costs to non-core components was mixed in November, as energy and metals price saw a decrease while agriculture prices rose. Euro area import prices continued its upward trajectory, primarily driven by higher input costs from persistent supply bottlenecks.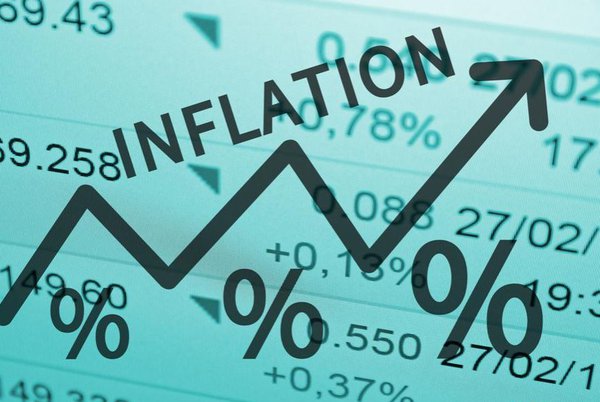 Inflation Expectations
Inflation Expectations: Our composite measure of long-term inflation expectations saw little change, while indicators of near-term inflation expectations in consumers, retail and services saw further increases compared to their October prints.
Goldman Sachs Inflation Forecast
Goldman Sachs Inflation Forecast: In the near term, we continue to expect upward pressure in goods prices on the back of high raw material costs due to supply chain disruptions and rising transport costs from elevated energy prices. However, we expect both Euro area core inflation and headline inflation to have peaked in November of this year and to decrease sharply in January 2022 to 1.6%yoy and 3.7%yoy, respectively, as base effects wash out. Looking beyond the near term, we continue to see progress in measures of underlying inflation and long-term inflation expectations. Goldman Sachs continue to expect underlying inflation pressures to build gradually, pushing both core and headline inflation to 1.7%yoy on a sustainable basis at the end of 2024