The pound is again under pressure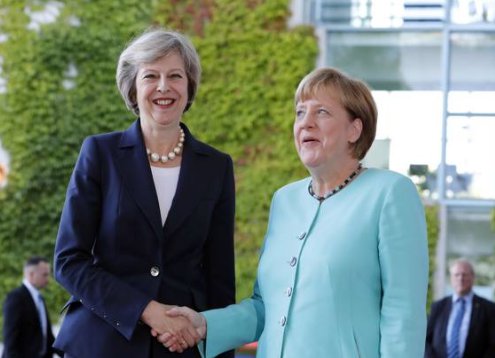 Theresa May has spoken again about Brexit on Sunday, the markets quickly replied to her on Monday and Tuesday, with a sell off which pushed again the British currency close to the 31-year minimum against the US Dollar in less than 36 hours. 
The UK Prime Minister said: "We are leaving. We are coming out. We are not going to be a member of the EU any longer, so the question is what is the right relationship for the U.K. to have with the European Union when we are outside". "We will be able to have control of our borders, control of our laws, but we still want the best possible deal for U.K. companies to be able to trade in and within the EU and European companies to operate and trade in the U.K."
Angela Merkel replied just a few hours later: "We have to be clear on the other hand that joining or having access to the joint market can only be possible on the condition of conforming with the four freedoms, otherwise, the U.K. will have to settle for less.
As Bloomberg reported, Merkel also specified again that "cherry picking" by the U.K. will not be allowed, Merkel also added that anything other not fully compliance with the European rules regarding access to its Single Market would have "fatal consequences" for the remaining 27 members. And this will not be accepted.
On the markets, as mentioned the reaction was clear, with investors selling the pound. The EUR/GBP jumped above 0.87, around 5% more than the low reached in December at 0.83, while the GBP/EUR fell below 1.15.
The situation was similar on the cable, with the GBP/USD declining to 1.21, also in this case 5% below the highest level reached in early December, close to 1.28.