The sterling weakened on currency markets after Mark Carney's speech.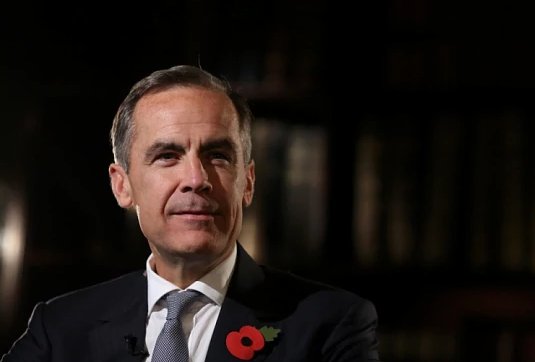 The sterling weakened again on currency markets after Mark Carney's speech. Bank of England Governor said on Tuesday morning in front of the London banking community and finance minister Hammond, that "is not yet the time to raise interest rates", confirming he want to maintain them at a record low of 0.25%. In fact, Carney's words, coming a few hours after the start of negotiations for Brexit, curb speculations on a possible repricing of the cost of money by the Bank of England after the vote last week that had surprisingly seen Bank of England's monetary policy director split, with a vote of 5-3 to keep the rates stable.
  "Now is not the time to raise interest rates," Carney explained. "Monetary policy cannot prevent the fall in real incomes of citizens that will accompany the transition to the exit From the EU "" In the coming months I would like to see if and how the weakening of private consumption can be offset by other components of demand, if salaries remain stable, and more generally, as the economy will react to the prospect of more financial conditions and the reality of the negotiations on Brexit. " Despite the inflation rate, now at 2.9% in the United Kingdom, Carney maintains its position (also confirmed in the vote last week) to keep the rates unchanged, despite his concerns about Brexit.
  After the words of the Canadian banker, the pound loses ground again after the recovery of last week. The cable (GBP / USD) has fallen below 1.26, before recovering after Queen's speech the day later to 1.268. The pound declined also against the euro, with the EUR / GBP which reached a peak at 0.885, before returning to 0.88.  From a technical point of view, the trend still looks bearish for the pound, which cannot bounce off after the signs of weakness that followed the vote last June, when Theresa May lost the absolute majority in parliament.