A two-face year for the yellow metal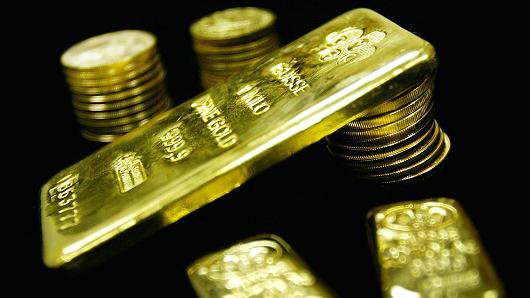 Gold finished the last trading session of 2016 on December 30th traded just above $1,150, with an increase on an annual basis close to $90 per ounce. After three years on a row of decline of the prices, the spot price returned to grow, even if we saw a "two-face" year, with a significant rise of the prices in the first part of the year, followed by couple of months without a clear direction and, later, by a strong decline in the 4th quarter. Indeed, gold price reached in the summer a 28-month high above $1,370, before surprising investors with a strong bearish rally which pushed prices below $1,200.

The "big escape" from the yellow metal, which has eroded more than two-thirds of what previously earned, started in October and was supported by the growing strength of the US Dollar. In particular, after Trump's elections, expectations for rate increases in 2017 were moved up by Janet Yellen in her December speech. This penalized the gold, which does not give dividend or interest and become therefore a relatively expensive instrument to be held in the portfolio.
From the technical point of view, in the last few weeks the yellow metal seems to have found a first important support area at $1,120, rebounding from the lows reached in mid-December. However, in order to have a first clear signal of strength, we should probably wait at least a return of prices above the resistance area placed at $ 1,200.
What could be the market drivers to follow for 2017?
Probably many of the factors that influenced the last few months will remain central of in the New Year. On one hand we will have the American Central Bank (and the dollar). Gold could rally in case the Fed will not proceed with the expected 3 rate hikes or be further penalized in case Janet Yellen will be able to meet this target. 
On the other side we will have to pay attention to Europe, with an important series of scheduled elections (Netherlands, France, Germany and maybe also Italy). 
An eye must then be necessarily focused on Asia,  where the recent experiments of Indian demonetization are strongly curbing the demand for gold coming from the country (the last analysis are estimating a real slump in the Indian jewelry demand  industry in the last six weeks of 2016, close to -60 / 70%). It could instead have a positive effect on demand the work carried out by the World Gold Council for the creation of financial instruments related to the yellow metal and comply with the rules imposed by the Shari'ah, making the yellow metal more accesible to Islamic investors.