Euro Area Industrial Production rose by 1.5 in November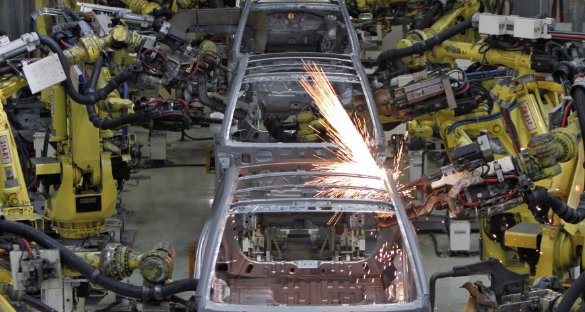 The recovery is still slow, but some good news arrived today from the European industrial sector. The output of the Old Continent rose by 1.5% month-over-month in November, strongly beating expectations of a modest +0.5%. This was the best figure of the last 4 months. On an annual basis the industrial sector output jumped by 3.2%.

The recovery of the sector was even higher in Italy, with the country that reached in November a notable +1.9%, 0.4% more than forecasted.
In Europe the industrial rebound was led by non-durable consumer goods (+2.9 percent, strongly up from -1.3 percent in October) and intermediate goods (+1.6%). After the +1.1% achieved in October, energy sector gained another 1.2% in November. Meanwhile, output rose at a slower pace for capital goods, down to +0.1 percent after the +1.2% registered in October) and declined slightly for durable consumer goods (-0.1%, after an increase of 1% in the previous month)
On the currency markets the euro is still traded above 1.06, with the Dollar Index down to 101 after Donald Trump's speech of yesterday evening, while the gold bounced above $1,200.